March 12, 2019
Technology is everchanging in the automotive industry and a lot of high-tech creations only ever reach elite sports cars where they affect the running and performance of a car. However, manufacturers are now packing new models full of the latest technology in an attempt to differentiate from the competition. Here are a few of our top picks that we think are not only cool but pretty useful too!
Reversing Cameras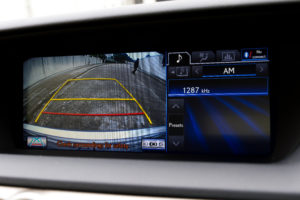 With the vehicle population increasing and availability of parking spaces decreasing, squeezing yourself into the smallest space, for some, is becoming a regular occurrence. What would make this inconvenience slightly easier? A parking camera of course!  Currently a legal requirement on all passenger cars sold after May 2018 in the US, it makes reverse parking -something many of us avoid, a whole lot easier, maybe the UK should follow suit?
.
.
Radar Cruise Control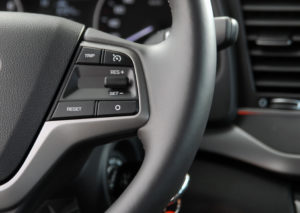 Many cars already have normal cruise control, which can be a great tool when travelling long distances along the motorway. However, reacting to any vehicle that pulls out in front of you, is still very much a manual task. Radar cruise control is a step further into automated driving, automatically applying the breaks for you when you get too close to a car in front. This new version of cruise control could open many eyes to the stopping distance you are supposed to leave between you and the car in front, hopefully making our roads safer.
.
Lane Departure Warning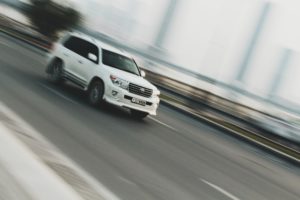 Also known as lane keeping assist or lane centring assist. A camera watches the lane markings on the road and sends an alert or notification if the car drifts towards the end of the lane. An incredibly safe tech option if you are an easily distracted driver or your travelling a long distance, maybe not so good if you are a frequent lane changer!
.
.
Blindspot Monitoring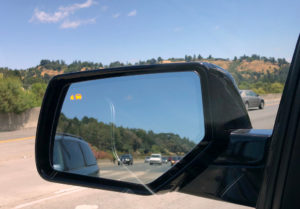 Ever had a near miss with another car when they had forgotten or not checked their blind spot? This is the ideal solution. Already fitted on many new models of cars, these blind spot sensors let you know when a vehicle or object is in the spot where you can't see. A small light on the wing mirror of the car lights up to let you know it wouldn't be safe to pull out – you may think it's lazy but it's still pretty cool and handy!
.
.
Ventilated Seats and Heated Steering Wheel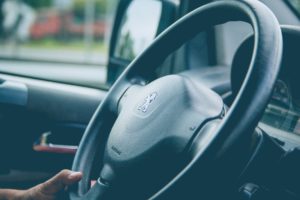 Ventilated seats and heated steering wheel – we've all heard of, and some of us may have heated seats. However, imagine a scorching sunny day and you have to sit on your burning jet-black car seat. Que ventilated seats. Maybe only needed for a few weeks during the year in the UK, but still very exciting none the less. A heated steering wheel may be of more use across the country, steering wheels are normally the last thing to heat up on your journey and if your hands are kept nice and toasty, that chilly commute to work could be that little bit better.